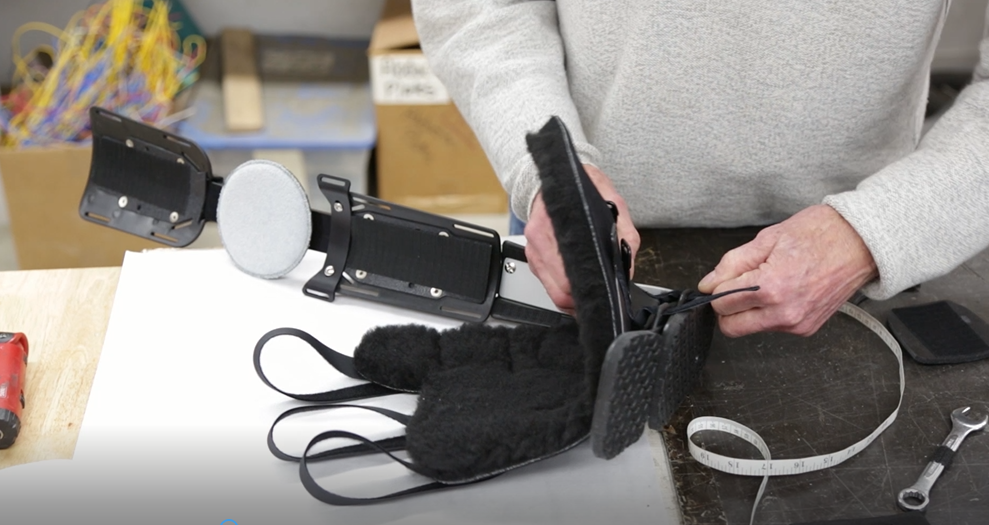 As a buyer in the health care industry, your job responsibility involves more than just placing a product order. You have an obligation that encompasses the ability to understand and execute vendor and supply chain management while being knowledgeable of medical terminology and knowing the latest breakthroughs and trends in patient care to make an informed buying decision. Often, price is enough to win an organizations' business because it makes financial sense. Subsequently, the best quality product or reputable supplier may be bypassed for an inferior one that doesn't have the recognition or endorsement from medical professionals and patients.
Many Imitators. One Originator.
Today, there are a number of orthotic suppliers and distributors who utilize a few generic molds to mass-produce orthotics with the intent of the closest fit, and not necessarily a device that ensures correct healing of an injury or deformity. A proper fit is essential, yes, but inadequate materials and unaccommodating functionality will always result in an inferior outcome. This means ineffective healing and a prolonged, more expensive recovery process for the patient. For the medical professional, this advertently reflects poorly on their recommendation and brings into question their credibility and could mean the end of perhaps a long-standing business relationship.
Your goal is to get the best orthosis at the best rate, plain and simple. This means researching patient needs, identifying and examining the quality of devices, comparing suppliers and distributors and of course, analyzing performance reviews from practitioners and patients that align with the standards set forth by your organization. However, it can be very tempting to look past the attributes of a particular orthotic device and side with the cost-benefit.
Interesting to note, it's very realistic to bid on the best solution that may actually be a less costly option compared to a custom-made/custom-fit brace or other hybrid type designs. Plus, you can receive an orthosis that offers a wide range of versatility required particularly in the early stages of neuro-rehabilitation patient management.
The State of Ortho

ti

cs
In 2017, the global prosthetics and orthotics market was estimated at more than $8 billion, with prefabricated orthotics devices (upper and lower extremity) representing over half of this figure. With a rise in the geriatric population, which is at a higher risk of orthopedic diseases such as arthritis, osteoporosis and sclerosis, along with increasing incidence of sports injuries and accident cases, the demand for orthotic devices has never been greater.
Correspondingly, there are many imitators laying claim to having an authentic product in order to receive your business, when in fact they are marketing an inferior brace. We all know there can only be one originator. That's where Anatomical Concepts, Incorporated stands above the competition.
Introducing the Original

, the Only

PRAFO® AFO
Founded in 1990 by Certified Orthotic Practitioner, William W. DeToro, Anatomical Concepts, Inc. is a leading provider of both prefabricated and custom-made orthoses to satisfy upper and lower extremity needs. In fact, we are the original concept developer and only manufacturer of the PRAFO® orthosis, used by medical professionals across the globe.
Evaluation of the Pressure Relief Ankle Foot Orthosis in Individuals with Hemiparesis Using Three-Dimensional Gait Analysis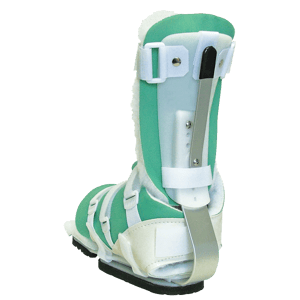 Our flagship product, the PRAFO orthosis brace, is a fully adjustable and custom-fitted AFO (ankle-foot orthosis) delivering comfort and the most accurate fit to establishing a positive patient outcome. Imitators will take shortcuts with cast modifications to mass produce braces. However, we adhere to the highest quality management system (QMS) and apply hand craftsmanship and the most advanced technology to designing and manufacturing a superior solution. As we touched upon in an earlier blog article, our orthoses are truly unique in the sense they do not contain any materials featuring polyvinyl chloride (PVC), Kydex® or Latex, which can cause some serious health complications.
Plantarflexion Resistance of Selected Ankle-Foot Orthoses: A Study of Commonly Prescribed Prefabricated and Custom-Molded Alternatives
The mechanics and PRAFO incorporate many adjustable features beneficial for the ambulatory and non-ambulatory patient. A custom-contoured aluminum heel connector bar helps to control the dorsi-plantar flexion by allowing infinite, measurable adjustments while an ergonomically designed foot plate allows its liners to be replaced or cleaned easily without tools. Additionally, the integral, securely-fastened walking base of the PRAFO provides a shoe-type surface for patients, which cannot be matched by competitors.
Our team of licensed clinical practitioners, visionaries and builders share a common goal to create superior products that are seamless and intuitive, but most importantly, deliver real results through successful patient outcomes.