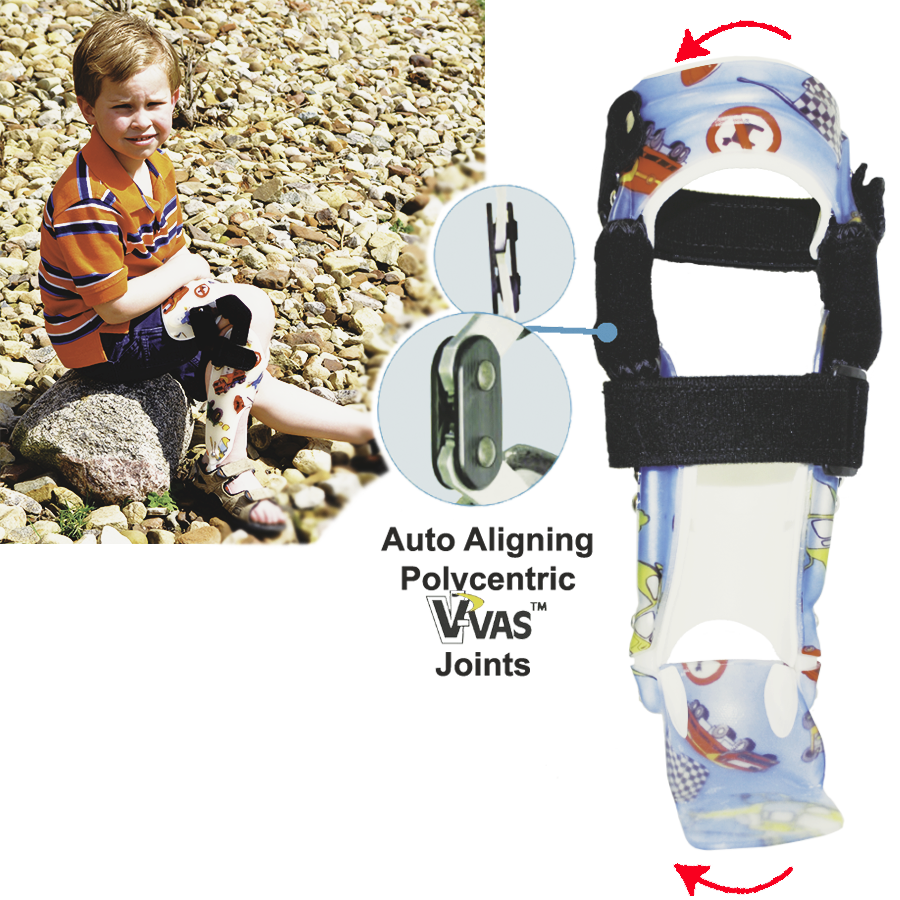 Pediatric Orthotics - Custom Knee Ankle Foot Orthosis (KAFO)
A unique KAFO brace custom fabricated for your youngest patients who present or require treatment for Blount's Disease, Rickets, Bow Leg, Knocked Kneed and other skeletal malalignments of the lower extremity. The dynamic V-VAS™ joint system allows for sequential correction of the deformity and allows for accommodation of growth. Patient compliance is not an issue due to the auto-aligning, free motion polycentric knee joint capabilities that have the ability to isolate measured tibio-femoral alignment in 2 and 4 degree increments.
Pediatric KAFO Brace
It is the only system that creates a bending moment which maintains the four-point correction throughout the full range of knee motion. The Pediatric KAFO brace design is adaptable to incorporate a medial or lateral Step lock or Drop lock joint opposite of V-VAS™ joint to simplify straightening adjustment and increase knee stability if needed.
Standard turnaround time approximately 10-15 business days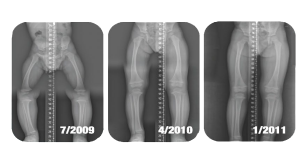 Suggested L-2036 L-2387 L2830 L2820 L2760
UNIQUE CASES?
SEND THEM TO US!
WE WILL HANDLE SPECIALTY CASES INVOLVING KAFO'S & AFO'S, ADULT & PEDIATRIC.