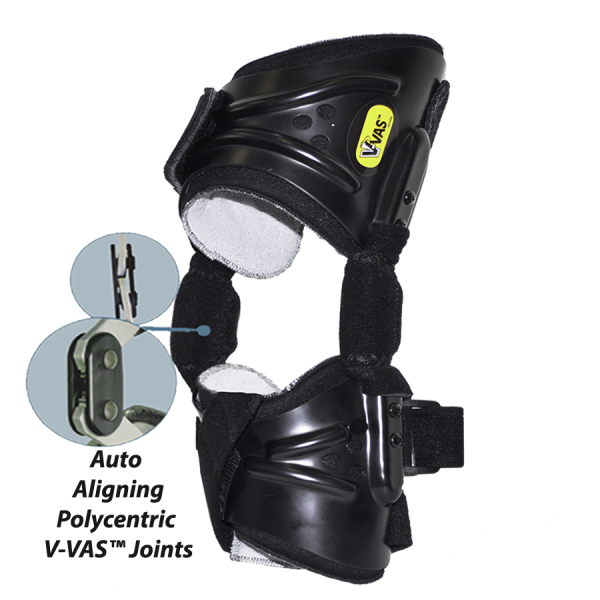 Custom V-VAS™ Knee Orthosis
The V-VAS™ Orthosis is a one-of-a-kind offloading/realigning brace that helps to achieve optimal varum or valgum stress, without bulky or complex adjustments. Its unique polycentric adjustable hinge design creates an ideal bending moment that results in the precise offloading/realigning experience. It is the first long axis offloading, closed dynamic frame custom knee orthosis that doesn't need to be removed to adjust offloading and the mechanical axis is always non-binding and auto aligning.
Varum-Valgum Adjustable Stress Orthosis is a Custom Made Knee Orthosis by cast measurements included with an Anatomical Concepts, Inc. Measurement form.
Weight Limit 500lbs
Suggested L-1846, L2820, L2830, L2755
Standard turnaround time approximately 10-15 business days