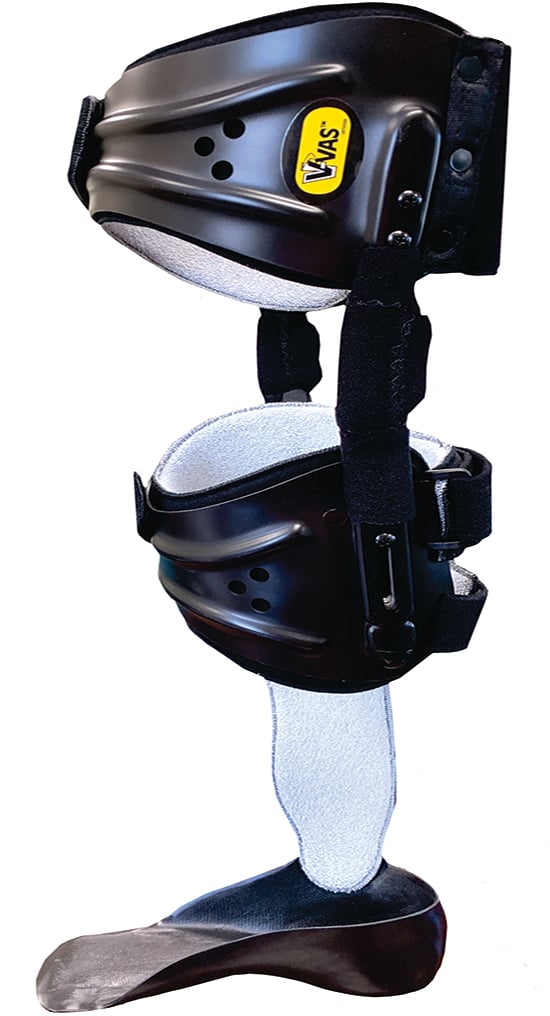 Custom Adult V-VAS™ Knee Ankle Foot Orthosis
A unique KAFO custom-fabricated for those who present or require treatment of various knee arthropathies and/or bowing of the lower extremity. The dynamic V-Vas™ joint system allows for sequential correction of the deformity and creates a precise offloading affect. It is the only system that creates a precise bending movement of the femur and/or tibia, resulting in optimal outcomes for the patient. KAFO design is adaptable to incorporate a medial or lateral Step lock or Drop lock joint opposite of V-VAS™ joint to simplify straightening adjustment and increase knee stability if needed.
Suggested L-2036 L2387 L2820 L2830
Standard turnaround time approximately 10-15 business days
WE WILL HANDLE SPECIALTY CASES INVOLVING KAFO'S & AFO'S, ADULT & PEDIATRIC.