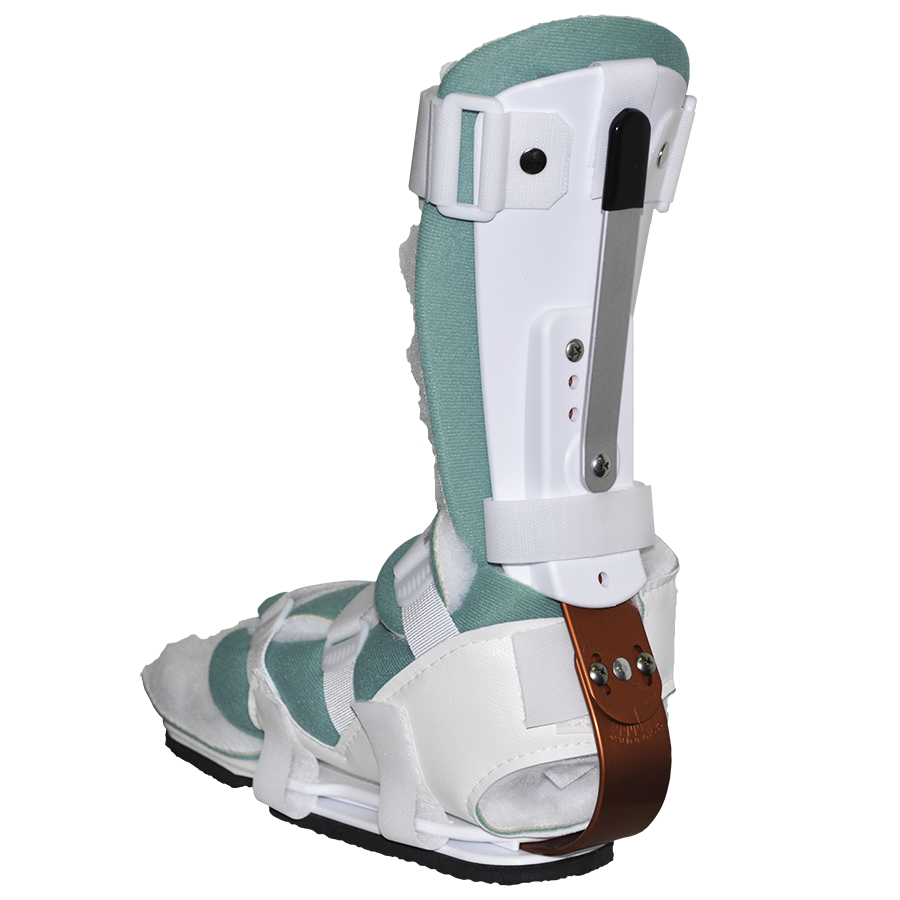 EV™ Ankle Foot Orthosis
The EV™ (Equino-Varus) Orthosis is another Ankle/Foot Orthosis that offers positive heel suspension. Additionally, it accommodates and helps control varus/valgus conditions of the ankle/foot complex (+ or - 30º). The calibrated settings on the bar allow for a more accurate documentation of the patient's progress. The adjustable anti-rotation bar helps to control unwanted extremity rotation.
The EV™ Orthosis bar works well in our standard AFO's and is extremely useful when used as the distal segment (PKA™ Orthosis) in our custom-made KAFO's or with our pre-fabricated knee or KAFO systems.
PDAC Approved L-4396