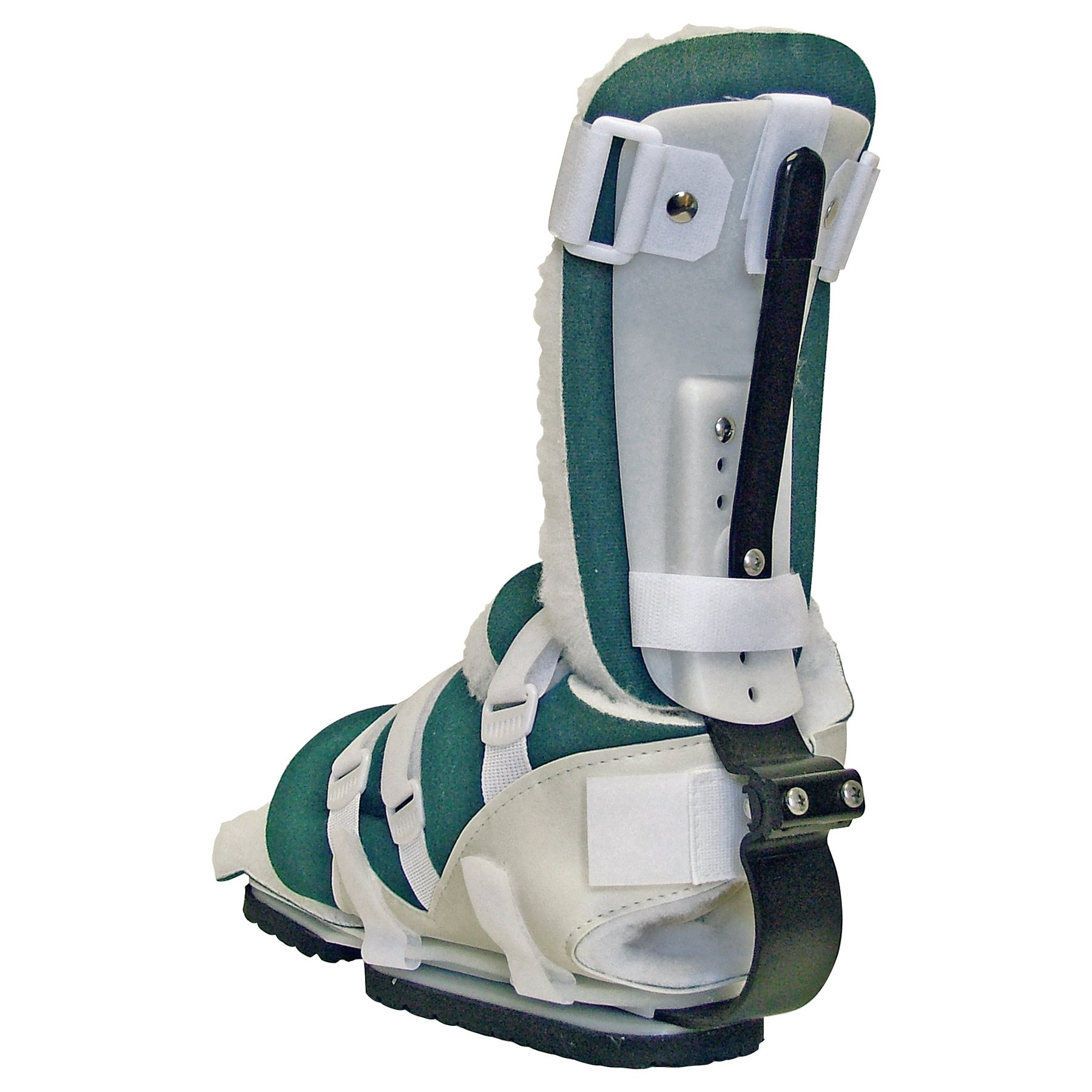 APU® Articulating Ankle Foot Orthosis
The APU® Articulating Ankle/Foot Orthosis is an Adjustable Posterior Upright design that provides the practitioner a more precise, simplified, and calibrated method of setting the optimal dorsiflexion to 20º or plantarflexion to 40º angle for the patients foot/ankle complex. This setting of the optimal angle is done by simply loosening the two adjustment screws on the joint, repositioning and then retightening the screws. Like all of our posterior upright AFO designs, you will eliminate any pressure to the heel along with the medial/lateral aspects of the malleoli (ankle bones) that typically are attributed with double-jointed systems. The APU® Orthosis versatility allows for its inclusion in custom-made thermoplastic AFO and KAFO systems. Request a free quote for our ankle-foot orthotic today.
Suggested PDAC: L-4396
APU® Articulated AFO is a registered trademark of Anatomical, Concepts, Inc.