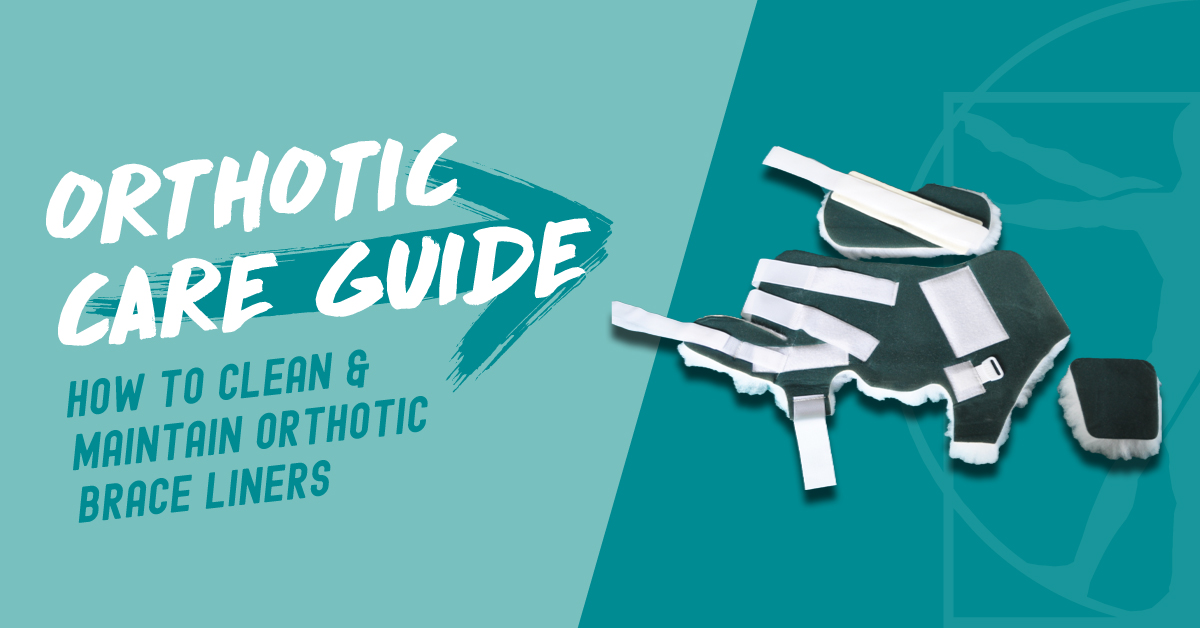 Orthotic bracing is often necessary for patient recovery, but it spares no expense. That's why maintaining the superstructure, and either hand washing or replacing the liner systems is important to keep them fully functioning to assist with physical therapy rehabilitative programs, extend their lifespan and help patients stay on course during recovery.
Also, when braces aren't cleaned regularly, they not only have an odor, but can also cause health problems, such as folliculitis, ringworm and even staph infections. Daily and weekly maintenance and periodic replacement of the liner set will prolong the life of the brace, as well as make the device more comfortable to wear.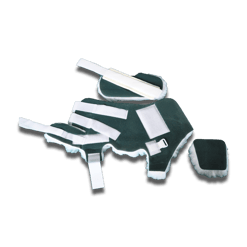 But how can liners be cleaned without ruining them? Can you dry them? When do they need to be replaced? There are many questions to consider when it comes to taking care of orthoses.
We're here to share answers related to the maintenance and liner replacements, to help patients get the most out of their treatment and continue down the road to a successful recovery.
Explore our liner replacement options here.
FREQUENTLY ASKED QUESTIONS
What is a liner and why is it important?
Liners are an essential part of an orthosis and provide optimal comfort and stability for patients of all types and sizes who are using an orthotic brace to treat and manage various lower and upper extremity conditions or injuries.
They are important because they serve as a protective barrier between the patient's skin, injured body part and the brace to provide better compliance and comfort. Without the liner, patients can become at risk for skin irritation, rashes and even painful abrasions.
We offer liner replacement sets for a wide variety of braces, including our Adult Knee Orthoses and Bariatric AFOs.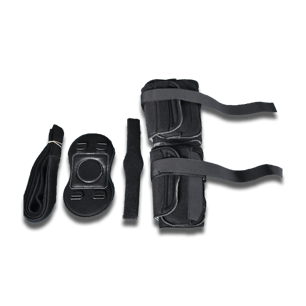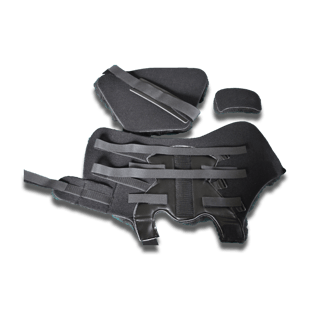 When should liners be replaced?
There is no set schedule on when to replace a liner system, as it depends on the time and use per patient case. If a patient thinks the brace is fitting differently over time or feels uncomfortable, they should consult with their doctor, orthotist or therapist so they can check the brace and/or liner for possible issues or adjustments that may be needed.
If the straps or seams are tearing, or if the patient notices a reduction in the liners thickness which in time will begin to lose its effectiveness, it may be time to replace the liner.
Another reason to replace the liner is if the fit has changed due to long-term wear or changes in the patient's condition. A brace that isn't properly fitted and maintained with a suitable liner can do more harm than good. If the brace becomes unaccommodating, ask a medical professional or therapist about additional options to resolve any issues or discomfort.
Can I clean a liner instead of purchasing a new one?
Yes. All of our liners can be easily replaced and cleaned without the need for custom tools or materials. All our devices come with a set of cleaning instructions to follow.
How do I clean a liner?
Generally, a mild soap or laundry detergent and cold water will clean the liner. You should air-dry the liner or leave it out in the sun on a clothesline. We don't recommend putting a liner in the dryer. A mixture of baking soda and a small amount of vinegar can keep your brace clean and help control odors. There are natural or plant-based cleaning products available that will do the job, too.
How much do replacement liners cost?
Brace liners are affordable and made with high quality materials. Pricing may vary based on the brace and the specific liner. Patients can contact us directly for pricing on liner replacements. Their doctor can also order the liners for them as well.
How can I purchase a new liner?
Patients and/or Medical professionals can order liner replacements directly from ACI or through one of our distributors.
How long does it take to receive a replacement liner?
Liners typically can be shipped from our facility the same day we receive the order, if the order is received during regular shipping hours. Orders placed after hours are typically shipped the next business day. We are able to accommodate standard ground and express shipping to meet the time of arrival needed for the patient or medical professional.
Which Orthoses replacement liners are available?
Anatomical Concepts Inc. offers liner replacements for a wide selection of products and sizes, including adult, bariatric, pediatric and infant AFOs.
What maintenance is needed for the superstructure?
Check all screws on the orthosis on a regular basis especially the walking base. Apply removable Thread locker to screw threads to prevent them from loosening.
Contact ACI for your liner replacement needs.
Making sure your brace is clean and in optimal condition is an important part of patient recovery and rehab. For more information or to order an orthotic replacement liner, email info@anatomicalconceptsinc.com or call 330-757-3569.