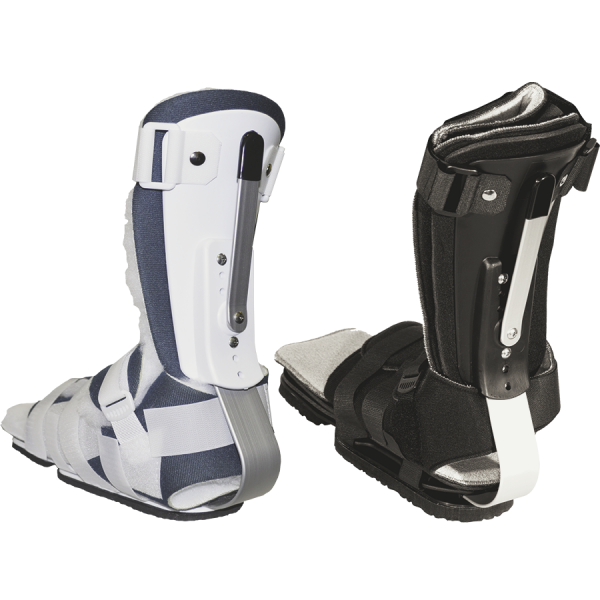 RAPO™ Ankle Foot Orthosis for Pediatric and Infant Patients
Our RAPO™ product line is an excellent alternative for many common rehabilitative needs for pediatric and infant patients. RAPO™ Orthosis is a newer, lower cost product line that provides the same structural superstructure as the PRAFO® Orthosis, but costs less than the traditional PRAFO® Orthosis.
What's the difference? The PRAFO® features a vinyl reinforced liner with hook and loop Velcro straps and chafes while the RAPO™ has one dorsum hook and loop strap chafe and two hook self-stick Velcro straps secured directly to the liner.
It's still structurally superior over the common one piece plastic orthoses, and offers multi-functional adjustment options for many rehabilitative needs. When you need a PRAFO® Orthosis that's both reliable and affordable, you'll see how our RAPO™ Orthosis line delivers both.
RAPO™ available in Adult, Pediatric and Infant sizes.
PDAC Approved L-4396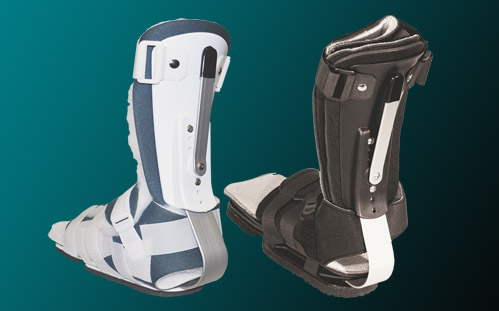 The RAPO™ line more than meets the needs for low-cost rehabilitative orthoses. The PRAFO® Orthosis is our gold standard with its vinyl reinforcement of the foot liner and three loop/chafe and Velcro® strap closures. Again, the RAPO™ line is an excellent alternative for most rehabilitation needs and structurally superior to competitors' Kydex®/PVC plastic-based designs.
Recently updated, the RAPO® is the most advanced non articulated AFO system of it's kind unlike any other design on the market today. Give us a call for guidance on which product is right for your patients. We can help you to decide which RAPO™ Orthoses best fits you and your patient's needs.
The only difference in our RAPO™ line compared to our traditional PRAFO® Orthosis is the liner system. We offer 2 variations of; Kodel with three overlap Velcro® straps on the foot liner, Terry cloth with one loop/chafe and Velcro® strap closest to the ankle with 2 overlap Velcro® straps to finish off the foot liner securing system. No vinyl reinforcement is incorporated into the foot liner of the RAPO™ Orthosis design.
If you have severe spasticity, you may need to consider our spring steel heel suspension bar for your PRAFO® RAPO™ orthosis.