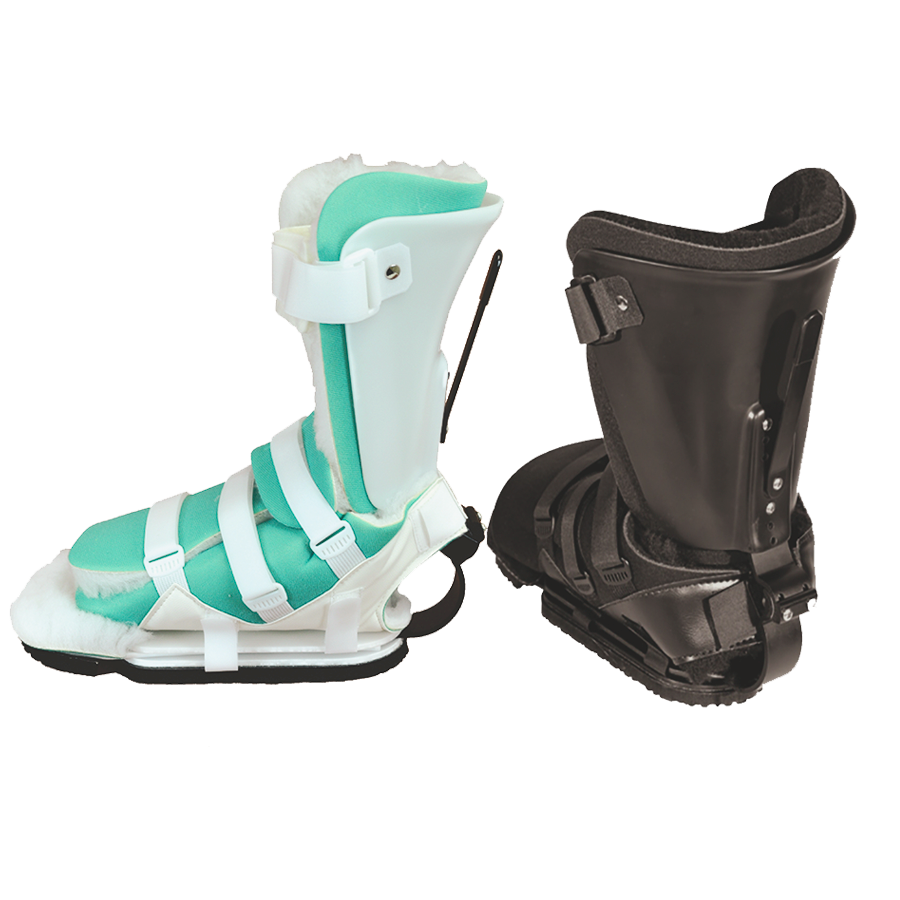 Bariatric APU® Articulating Ankle Foot Orthosis
Anatomical Concepts Inc. introduces the Bariatric APU® Orthosis. This AFO was designed to accommodate your larger patients. The Bariatric APU® Orthosis can be used on the ambulatory and recumbent patient and offers the same functionality as the standard APU® (Adjustable Posterior Upright) Orthosis utilizing the heavy-duty APU® joint.
Suggested PDAC: L-4396
APU® Articulated AFO is a registered trademark of Anatomical, Concepts, Inc.
The APU® Articulating Ankle/Foot Orthosis is an Adjustable Posterior Upright design that provides the practitioner a more precise and simplified method of setting the ankle/foot complex in the sagittal plane + or – 30º. The posterior approach requires controlling one upright joint, which lessens the chances of mechanical failure while also eliminating any pressure to the medial/lateral aspects of the malleoli that can be attributed with two joint systems. The APU® Orthosis is also available for the inclusion in custom made thermoplastic AFO and KAFO systems.