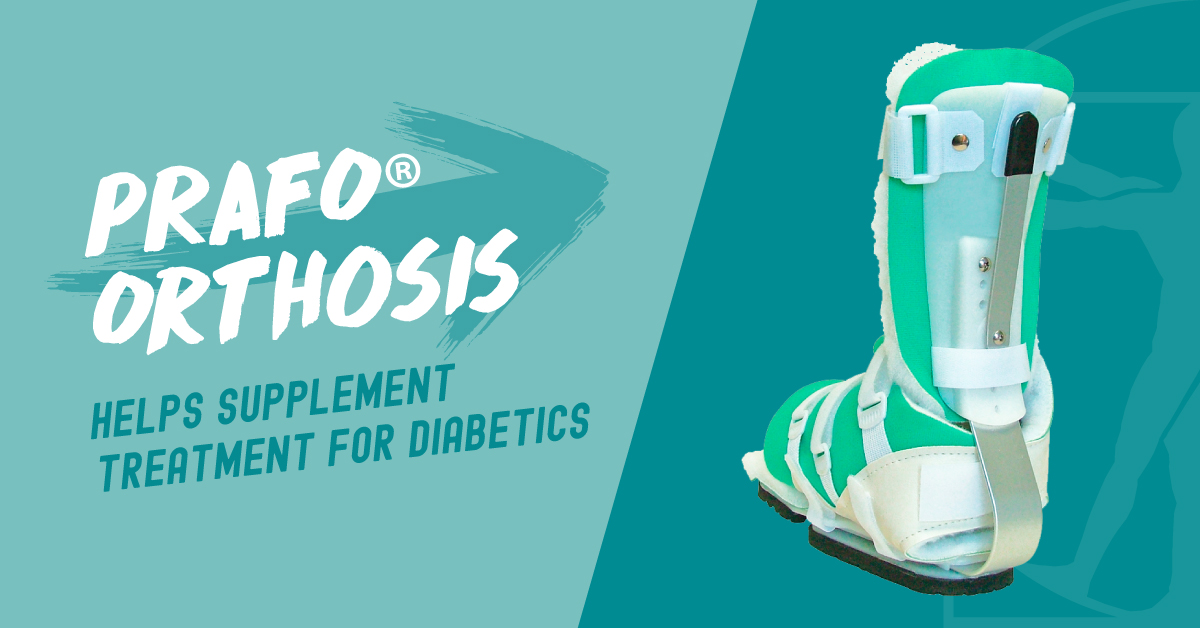 Life with diabetes is challenging. Besides the constant monitoring of blood sugar, being ultra-cautious about diet, and battling weight gain, people with diabetes must also guard against any serious long-term effects of the disease.
One of these complications includes foot ailments that, if left untreated, could cause permanent and painful damage. The majority of foot problems that diabetics experience result from two serious disease complications: nerve damage and poor circulation.
When someone without diabetes gets even a small blister or cut on their foot, they can usually feel it quickly. But because of the lack of feeling and poor blood flow, it's common for diabetics to develop a small blister or ulcer on the foot and not notice it right away.
These foot sores can progress from minor to severe in just a few days. If the patient has chronic nerve damage, also known as neuropathy, the skin can become dry and cracked, allowing bacteria to enter the blister and cause an infection.
Not only does the loss of sensitivity potentially lead to foot infections, but it also can leave diabetics struggling with mobility. It's common for them to have trouble finding their step when walking or struggling with balance issues. If these issues are present, they could be developing one of several common foot problems.
Common foot ailments for diabetics
Charcot's foot: Even though it's not especially common, nerve damage from diabetes can lead to changes in the shape of the feet, such as Charcot's foot. This condition could start with redness, warmth, and swelling. In later stages, bones in the feet and toes can shift or break, which can cause feet to have an odd shape.
Foot drop: Foot drop is a muscular weakness or paralysis that makes lifting the front part of the foot and toes challenging. This condition can cause sufferers to drag their feet on the ground when they walk. Foot drop is commonly caused by an injury to the peroneal nerve, a portion of the sciatic nerve that runs from the back of the knee to the front of the shin.
Plantar fasciitis: Plantar fasciitis causes severe pain, burning, and stiffness in the heel. Sufferers feel discomfort along the bottom of the foot near the heel. The plantar fascia connects the front of the foot to the heel and absorbs the stresses and strains put on the feet.
Ankle foot orthosis AFO relieves pain, increases mobility
Diabetics suffering from any of these conditions need relief. While pain killers and other medical treatments may provide a reprieve, physicians can incorporate other effective solutions into their treatment plans that help manage pain and improve patient mobility.
Some insurance companies will cover the cost of custom orthotics for diabetics. The type of orthotics typically recommended to treat the above lower extremity conditions are ankle-foot orthotics (AFOs). They are explicitly used for conditions that affect joint stability and positioning, pressure distribution, and neuromuscular issues.
AFO orthotics help the patient by:
Keeping joints in proper alignment

Stabilizing gait (how a person walks)

Compensating for muscle weakness

Reducing or limiting lower leg and foot movement

Accommodating deformity
Reducing spasticity (muscle tightness)

Protecting against external forces
An AFO device protects the foot and controls how much the ankle and the foot can move. It also keeps both in a natural position to help the patient walk or stand. They can also help people manage foot drop issues or relieve conditions like plantar fasciitis. 
Benefits of our PRAFO® Orthosis
Anatomical Concepts offers various AFO devices to help patients manage lower extremity pain, increase mobility and improve recovery results. Our flagship AFO product is the PRAFO® orthosis, a fully adjustable, custom-fitted AFO that can help manage many of the ankle/foot anomalies your diabetic patients deal with.
The PRAFO® orthosis has proven to support the foot and ankle effectively, allowing ulcers to heal while your patient undergoes diabetic rehabilitation.
The PRAFO® is designed with many adjustable features beneficial for both ambulatory and non-ambulatory patients. Its custom-contoured aluminum heel connector bar controls dorsi-plantar flexion by allowing infinite, measurable adjustments. The securely fastened walking base provides a shoe-type surface for mobile patients. Its calf and foot segments can be custom-modified to accommodate patients.
Other design highlights and benefits of the PRAFO
®
are:
Height adjustment capability is available to all PRAFO

®

families of orthoses

Foot length adjustment capability is available to all PRAFO

®

families of orthoses

The aluminum heel connecting bar can be custom contoured to accommodate the patient's foot/ankle position

Available in Adult standard Kodel liner # 650SKT, Pediatric standard # 550SKG, and Infant standard # 450RKG

Controls dorsi-plantar flexion
Liner options (Kodel

®,

Fleece, Terry Cloth, Polyurethane Foam or Pad & Strap) with various color choices are available

The line also includes optional accessories that complement secondary needs
Visit the product page to learn how you can incorporate the PRAFO® into your diabetic patient's treatment plan. If you're a patient suffering from foot ailments associated with your diabetes, ask for ACI by name when speaking with your doctor.