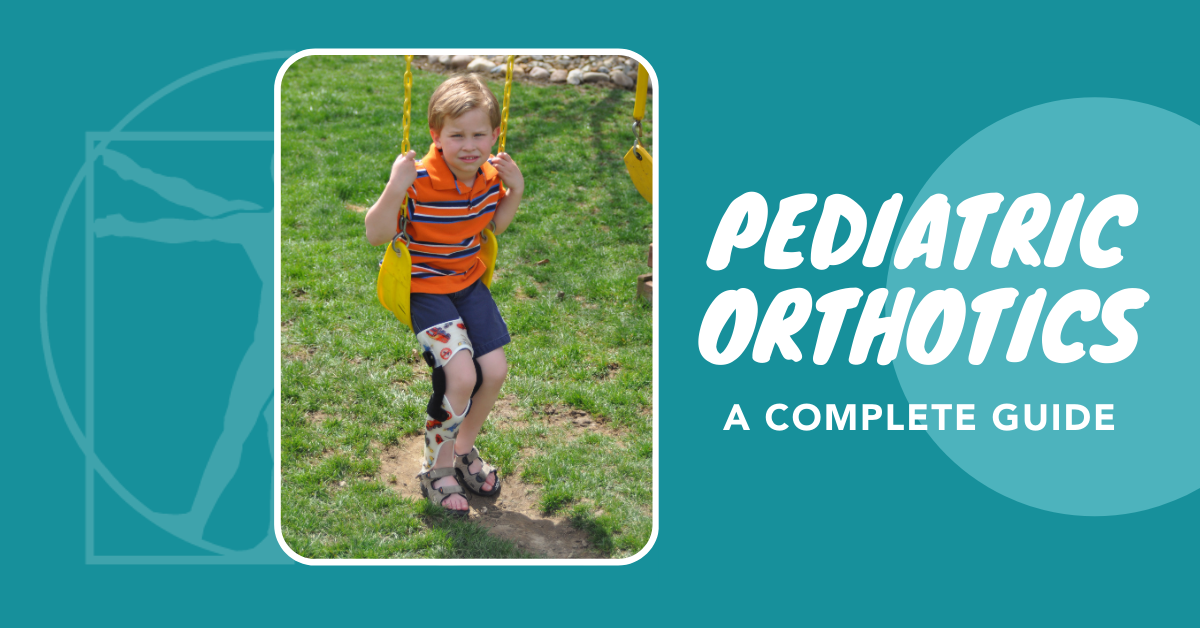 In this article, we provide answers to frequently asked questions about pediatric orthotics and share insight on the options available to treat conditions like Blount's Disease, Rickets and Bow Leg. Two products we highlight are the pediatric custom KAFO and the pediatric PRAFO.
According to a 2019 American Board for Certification in Orthotics, Prosthetics and Pedorthics report, there are about 6,000 certified clinicians in the United States, but only a limited number of them specialize in pediatrics.
A pediatric orthotist specializes in treating conditions most often seen in children like Blount's Disease, Rickets, Bow Leg, scoliosis and other neuromuscular and skeletal conditions. These orthotists have specialized experience in evaluating children, scanning or casting children's limbs or other body parts, fabricating and modifying molds and braces for children, and custom-fitting orthoses to the child.
Importantly, they understand a child's growth and development, and how their treatment may need to be adjusted to take those changes into account.
To offer some other basic information about pediatric orthotics, here are answers to a few commonly asked questions:
1. What is an Orthosis?
An orthosis is a device (brace) worn to improve body alignment or function, immobilize the injured area, prevent or improve a deformity, protect a joint or limb, or manage and reduce pain. Orthoses can be custom molded and custom-fitted to address the unique needs of each patient (custom fitted from prefabricated orthoses or off the shelf).
Children's orthotics are specifically designed with a child's functional needs in mind. Custom orthotics for children might be designed initially to provide stability, but as a child grows and progresses through orthotic treatment, their orthotics may be redesigned to allow for more independent and voluntary control over movement.
2. Why Would a Child Need Orthotics?
Pediatric orthotics
can
range from shoe inserts to knee-high braces and
be used to assist
children
with flat feet, toe walking, weakness, poor balance, frequent tripping, le
g length discrepancies, and other conditions. The
o
rthotics
 are made to improve a 
child's
 walking pattern
and aid in physical development
, making
it
as
comfortable
for
them as
possible
.
Some other conditions that might require a child to receive orthotic treatment include:
Foot pronation

Foot supination

Leg and foot spasticity

Hip dysplasia

Foot or ankle mal-alignment
Severe metatarsus

adductus

Tibial torsion

Clubfoot
3. Who Designs and Provides Orthoses?
Nationally board-certified orthotists who have formal education in biomechanics and material sciences can design these custom devices. Eleven states require licensure to provide custom devices.
Physical therapists are trained in the functionality of orthoses, assisting with fittings and measurements. If the child is measured by the physical therapist, the orthoses are usually centrally fabricated and returned to the physical therapist for custom fitting and delivery. In some cases, families can even purchase supports and braces at pharmacies and sports stores.
4. What Are the Characteristics of Pediatric Lower Extremity Orthoses?
Lower extremity orthoses are designed for a child's specific functional needs, whether ambulatory or non-ambulatory, with considerations of 3-point force systems and ground reaction forces to control alignment in all 3 planes.
Transverse rotation control of the lower extremities (hips, knees, tibial torsion) requires children to wear torsion cables or metal uprights with a hip/ waistband /belt or elastic twister straps and waist belt. Lower extremity devices should control movement and provide stability but without resisting the desired range of motion for activities or causing complications.
Pediatric Orthotic Treatment Options
Anatomical Concepts offers a variety of orthoses in pediatric sizes to specifically address the needs of children and young adults experiencing motor impairment due to lower extremity conditions. Our clinical experts manufacture each product with the goal of correcting abnormalities and enhancing patient mobility. Select products are also available in infant sizes.
Below, we highlight two specific orthoses that are commonly used as non-surgical intervention for conditions like Blount's Disease, Rickets and Bow Leg.
Pediatric KAFO Brace
This solution is uniquely custom fabricated for the youngest patients who present or require treatment for Blount's Disease, Rickets, Bow Leg, Knocked Kneed and other skeletal malalignments of the lower extremity. The dynamic V-VAS™ joint system allows for sequential correction of the deformity and allows for accommodation of growth.
It is the only system that creates a bending moment that maintains the four-point correction throughout the full range of knee motion. The Pediatric KAFO brace design is adaptable to incorporate a medial or lateral Step lock or Drop lock joint opposite of the V-VAS™ joint to simplify straightening adjustment and increase knee stability if needed.
This orthosis is commonly used for treatment of:
Blounts

, Rickets, Bow leg, knocked knee and other bowing deformities

Non-surgical treatment for Blount's disease

Treatment of the tibia

vara

and genu varum (bowleg) in infant and juvenile patients

Treatment of Infant and Late Onset Blount's Disease
Physiologic Bowing

Genu

valgum

Rickets

Joint laxity

Post osteotomy or

hemiepiphysiodesis
Click below to download a case study that provides more information on how the Pediatric KAFO Brace can be an effective non-surgical treatment option.
P

ediatric PRAFO®

AFO System
Our flagship product is the PRAFO® Orthosis, which is a fully adjustable, custom-fitted AFO that can help manage many of the ankle/foot anomalies that pediatric patients experience.
We offer several variations of this product line that consists of different sizes (bariatric, adult and pediatric), liner options (Kodel®, Fleece, Terry Cloth, Polyurethane Foam or Pad & Strap) with various color choices. This line also includes optional accessories that help complement secondary needs.
As practitioners and designers, we help guide patients in choosing the most appropriate AFO system based on patient etiologies, cost, and applications.
The PRAFO® Orthosis offers many adjustable features beneficial for ambulatory and non-ambulatory pediatric patients. Its custom-contoured aluminum heel connector bar helps to control dorsi-plantar flexion by allowing infinite, measurable adjustments. Its ergonomically designed foot plate allows its liners to be replaced or cleaned easily without tools.
Product features include:
Clinically proven for effective ambulation

Controls dorsi-plantar flexion

Infinite measurable adjustments

Custom-contoured, malleable aluminum heel connector
Malleable aluminum anti-rotation bar

Compatible with all liner variations that we offer if applicable

Proven superior integrity of the superstructure

Specific options to enhance alignment and support of the ankle and foot (e.g. VCA™, Plastic stabilizing shell)